2024 Developmental Academy – Spring
Feb 3rd – Apr 20th
2024 Developmental Academy Program
The Academy Program is designed for the introduction of team training around the Brazilian style methodology which relies heavily upon individual agility and foot skills. The sessions are led by our professional coaching staff under the guidance of the program director, twice per week, and games are on Saturdays.
This program is the bridge between recreational and competitive training levels. This is for children aged 6-12 years old with birthdates between Jan. 1, 2018, and December 31, 2011. Other ages may be considered depending on an individual basis. For Boys and Girls.
Registration is open to players who have been through at least one full season in the Brazitas/Ladybugs programs or any other similar recreational program.
Brazas DA Program – Developmental Academy
Feb 3rd – Apr 20th , 2024
Boys & Girls – 6 to 12 years old
10 Weeks program – Pro coaching staff
Twice a week session – Awards included.
Brazilian foot skills training.
Bridge to the competitive program.
Team positions Instructions + Individual skills
Scrimmages + One Tournament.
Days-Times: Mon-Wed 5:45 pm and Sat 8 am
Cost $350 + Uniform Kit customized!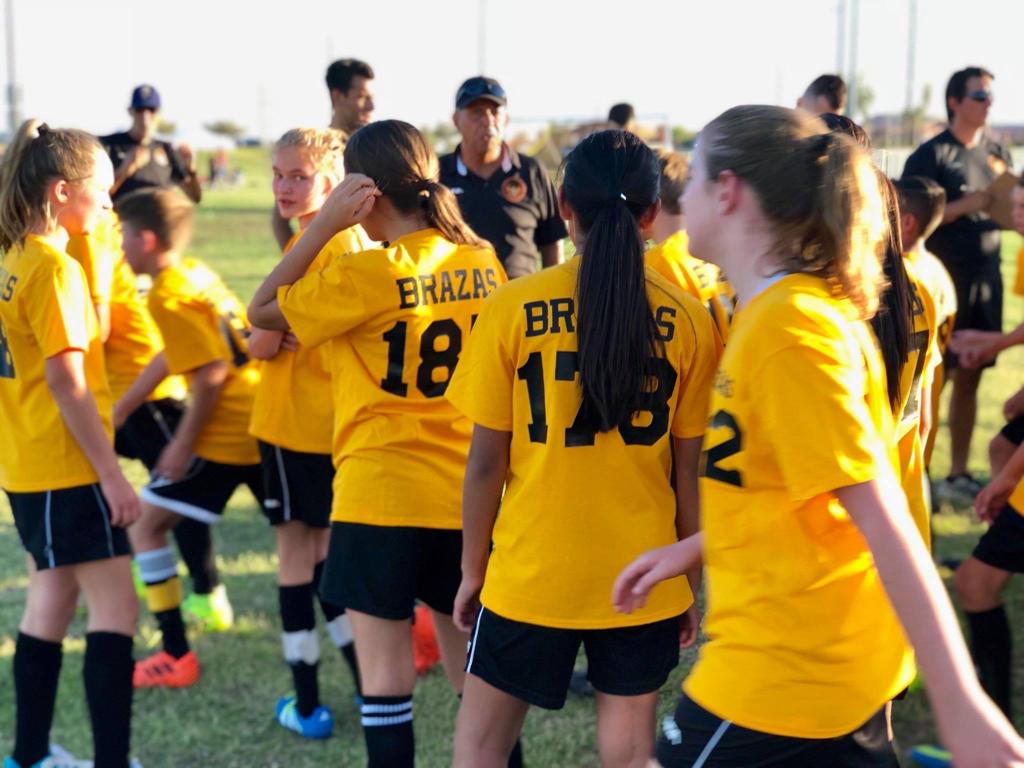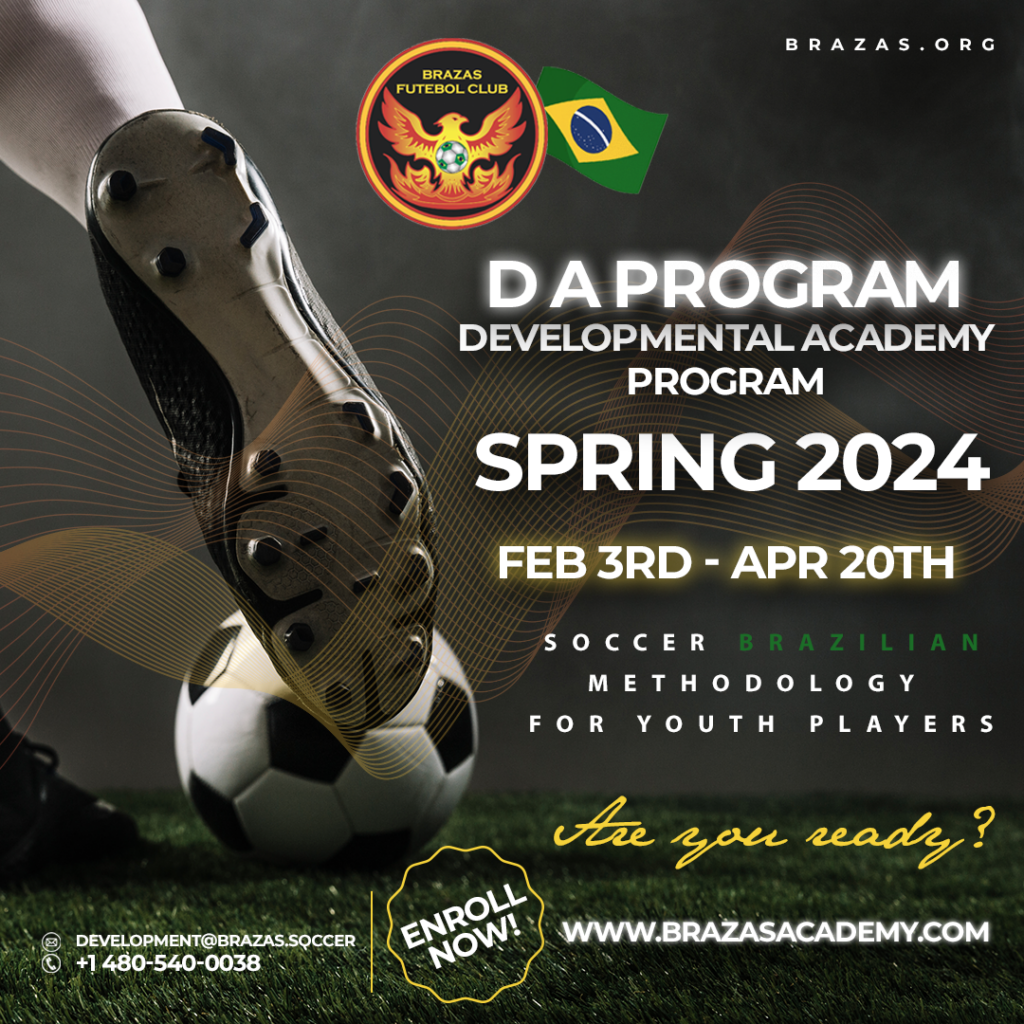 Program Structure Training:
Bridge for Brazas FC Competitive Program
Practices twice week – Competition Experience
Players positions Training – 4vs 4 – 7 vs 7 + Goal Keeping Formats
Competitive experience – Scrimmages
One Tournament Included
Matches with Brazas FC competitive teams
Professional Coaching Staff
Lesson Plan: Excel Foot skills Level – Team instruction Development