Summer Skills – 2023 Brazilian Camp Experience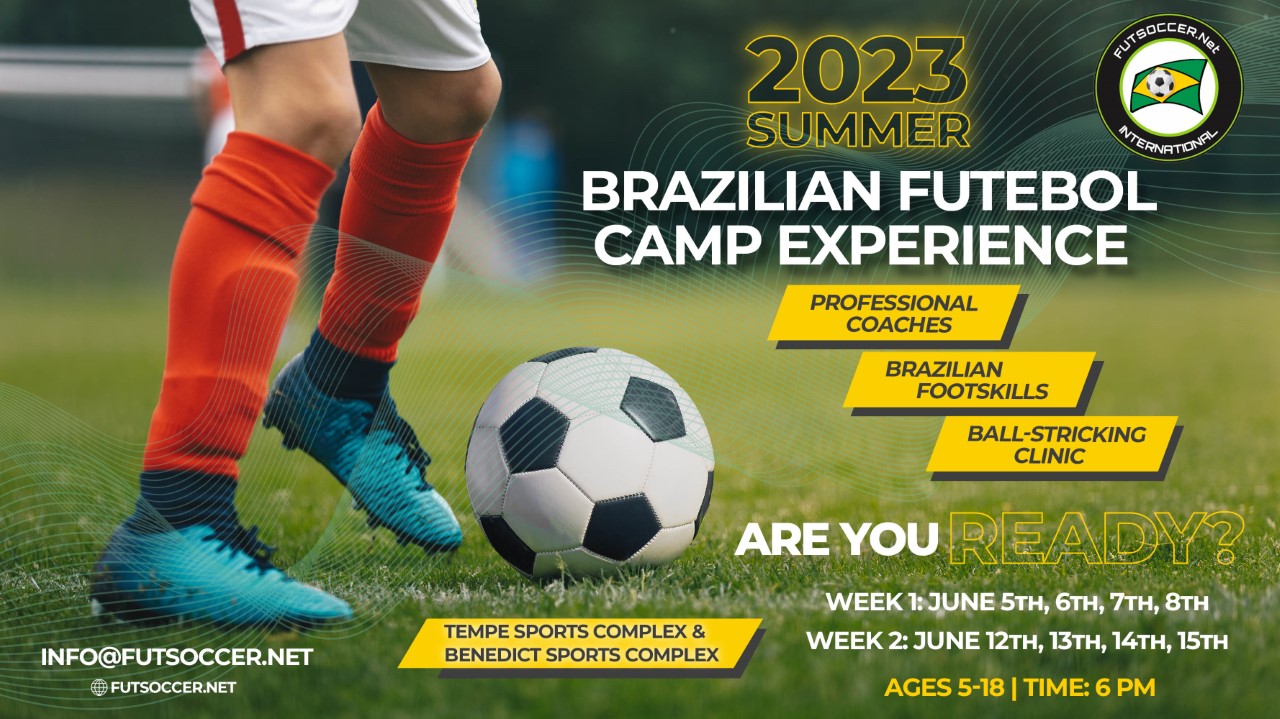 Brazas Fc Coaching staff is proud to offer a unique training program focused on one of the most exciting and important aspects in the game of soccer SCORING GOALS! Training focuses on the key skills required to be a top goal scorer and will help players improve their finishing ability in a variety of situations. This program is not just for strikers but for all players who want to improve their goal-scoring ability. If you are serious about improving your goal-scoring ability and want to hit the back of the net more this season, then register today for the ultimate training program for all top strikers!
Please fill out the form below to be registered at the BRAZILIAN CAMP EXPERIENCE Professional Training.
When?
Week One: June 7-8-9
Week Two: June 14-15-16
Group A: 6:00 pm
Group B: 7:30 pm
Who can Attend?
Boys & Girls
Age 6 to 18 Years old
Brazas FC or Non- Brazas Players
Academy Players: 6:00 to 7:30 pm (Players Born in 2012-2016)
Competitive Players 7:30 to 9:00 pm (Players Born in 2011-2005)
Where?
Tempe Sports Complex – SEF
8401 S Hardy Dr, Tempe, AZ 85284
June: 5, 7, 12 & 14
Benedict Sports Complex – Field 4
490 W Guadalupe Rd, Tempe, AZ
June: 6, 8, 13 & 15
Summer Camp Fee:
$280 per 2 weeks for all Brazas FC registered Players
$150 per week for Non-Brazas FC Players
The Brazas FC Registered Players after paying the initial club fee deposit for the 2023-24 Season, get the summer camp discount
Training topics covered:
Correct technique for striking the ball.
Brazilian Moves & Ball Tricks
1v1's, 2v2's, and 3v3 final third.
Breakaways.
Defending
Shooting from distance.
Free Kicks – Penalties
Headers and Volleys.
Fast footwork skills.
Finishing under pressure.
Goalkeeper Training Available
Please contact us if you have any questions: info@futsoccer.net